Testimonials
"During the twenty plus years of service Riverside have never let us down. In fact they have become our first emergency service on many occasions. We have never missed a function in twenty years due to their faultless out of hours service, their installation work is flawless and their approach to our business has been incredible."
Mike C, Pastures Lodge
"Our Stages Spin Studio classes start at 7am. Riverside are there at 5am to fix our problems. Our new lighting is amazing, we love it. We recommend them, simply brilliant. It would be foolish to ever go elsewhere."
Matt Q, Oxford University
"Riverside Installations have always provided an excellent service responding swiftly to all our AV needs. They have recently brought life into our studios by adding lighting to the original audio installation."
Christopher W, Chesterfield New Queens Park
"We've been using Chris for a number of years for our sound and lighting. Customer Service is second to none. Always at the end of the phone for advice and support and quality of work is excellent."
Dave Smith – Gym Manager
"We have used Riverside on many occasions and have always been satisfied with their attention to detail be it a call out or installation of a new system. Always available to help when needed."
Giammario Ragnoli, Stoke Park Hotel.
"It was great working with Chris Laffey, he has provided a professional finish to our sound and lighting needs. His after care has been exceptional and we would recommend him to others."
Ross McCowan, The Adrenaline Centre.
"Chris and his team deliver an excellent service, they're always timely and professional. Chris also has an excellent ethos to customer service and customer experience, always wanting to go above and beyond for his clients."
Phillip Holden, RL Trust.
"Over the past two years we have been fortunate to utilise the services of Chris Laffey on a number of projects in relation to our local leisure centres."
"These works included the installing of a sound and lighting system to one of our new fitness studios along with the installation of new speakers into the main hall to compliment to the redevelopment the relocation of our fitness equipment."
"I found Chris to be extremely knowledgeable and extremely helpful, often going above and beyond to ensure you receive the best and most suitable system within your particular budget."
"I have no hesitation in giving Chris the highest possible recommendation."
Mrs Kim Aldous, Rheolwr Ardal, Area Manager, Gwasanaethau Hamdden Leisure Services
"Chris has helped us with numerous projects and from the very first time we met him has helped us with equipment selections and recommendations. Whenever we have needed any help he has been on hand to help. Customer service has been exceptional and nothing is too much bother for him. I would not hesitate to recommend his service."
Graham Roberts, Duty Manager, Conwy County Borough
"Chris and his team were instrumental in helping us transform our space. His team put time and effort into understanding what we were hoping to create and then delivering a bespoke solution that was exceptional quality. The whole project was well managed, efficient and the after care and support has been world class. We couldn't recommend Chris and his team highly enough."
Ken Masser, Chief Executive Officer, Rossendale Leisure Trust
"When procuring for a full fitness refurbishment we knew that sound and lighting would be really important to get the best out of the space we had. From start to finish Chris couldn't have been more helpful. His ideas and advise were inviable and he really took note of what it was we wanted to achieve with the budget we had. Chris was always flexible and was prepared to work with and around other contractors this was crucial to the execution of the project. His commitment to the job was always visible and his passion to deliver excellent service still shines through 18 months later with regular site visits, services and email communication. I would highly recommend Riverside Installations and wouldn't hesitate to use them again for other projects."
Jodie English, Health & Wellbeing Manager, Rossendale Leisure Trust
"The refurbishment of the centre is now complete at Move Urmston and I am delighted with the results from all aspects of the development here.
One of the highlights I may add is the level of Audio, Visual and Lighting we have in and around the site. Customer feedback has been extremely positive and is one of the highlights of the refurbishment
Chris was integral during all aspects of the build, his enthusiasm, willingness to go the extra mile and make things happen was incredible. His after care support is exemplary and nothing is too much trouble for him.
I would highly recommend Chris for all aspects of AV design, install and support."
Craig Lomas, General Manager, Trafford Leisure
"Chris was an integral partner to our Company in providing us with our audio and lighting systems for our £7million refurbishment. His customer service was next to none and is still providing us with exceptional after care."
Kelly Cawood, Assistant Manager, West Locality, Trafford Leisure
"Chris was a pivotal part of our new refurbished leisure centre, Move Urmston. We wanted our gyms and studios to be modern, bright and have the right technology to be audially and visually ready for our customers have the best experience with us and Chris provided that and more."
Chris Johnson, Acquisition Marketing Manager, Trafford Leisure
"Over the last couple of years, Chris has delivered a number of AV projects within our leisure facilities. The projects have all been completed on time and on budget. The work is of a high standard, and the after sales service and advice that Chris has provided has been invaluable."
Paul Francis, Fitness Development Manager, Conwy County Borough Council
"Chris was with us on the redevelopment journey with move Urmston from the very beginning, at the planning stage. He brought fresh ideas and concepts that we hadn't considered, as well as taking into account our own strong ideas and vision. He delivered exceptional service throughout the whole project, often going way above and beyond to make sure that the project was delivered on time and to the highest standard. Everyone in the team who came across Chris (both internally at Trafford Leisure, but also the contractors and sub-contractors on site) found him to be professional, dedicated and so passionate about his work. I wouldn't hesitate to use Riverside again and would encourage anyone in the Leisure sector to speak to him - no matter how big or small your project, he has a solution to suit all budgets. Thank you for being a superstar Chris!"
Emma Thomas​, Membership Experience Manager, UKactive
"I've partnered with Riverside on numerous projects over the years. Chris understands the clients needs and visions and brings them to life through years of experience. But it is the aftercare that really sets Riverside apart. They have a genuine care in their customers facilities and results".
Chris, Business Development Manager, Gym Gear.
Chris set up our virtual system for Les Mills classes. He was very professional, helpful and so kind at every stage. A joy to work with.
S Vadehra. MD, BodyZone Fitness, Newcastle
We are the people behind the people behind the people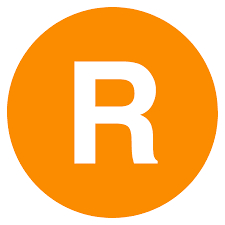 Riverside Installations